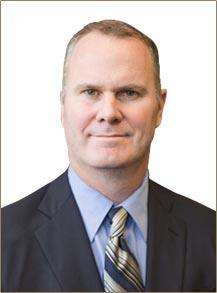 Jonathan J. Myer, MD
Orthopaedic Surgeon
Sports Medicine & Shoulder Specialist
Dr. Myer grew up here in San Diego and graduated from The Bishop's School. He received his undergraduate education in Biology at Washington & Lee University in Lexington, VA and attended medical school at Hahnemann University School of Medicine in Philadelphia, P.A. Dr. Myer continued his education back east by completing his orthopaedic surgery residency at the Montefiore Medical Center/Albert Einstein College of Medicine in the Bronx, NY. He returned to the west coast to complete fellowship training at the reputed Southern California Center of Sports Medicine in Long Beach, CA. Dr. Myer is fellowship trained in Sports Medicine, Arthroscopic Surgery, and Knee/Shoulder Reconstruction.
Dr. Myer is Board Certified in Orthopedic Surgery as well as Orthopedic Sports Medicine by the American Board of Orthopaedic Surgery. He is Fellowship-trained and specializes in Sports Medicine, Advanced Arthoscopic procedures, Shoulder/ Knee Reconstruction, and Shoulder Replacement. Dr. Myer is a Fellow of the American Academy of Orthopaedic Surgeons and regularly teaches other Orthopedic surgeons advanced surgical techniques within his area of expertise. Dr. Myer serves as a team physician for several collegiate athletic teams and has been affiliated with professional teams/athletes. His research efforts have been published in orthopedic journals and presented at national and international meetings/courses. Dr. Myer is a faculty member of the San Diego Arthroscopy and Sports Medicine Fellowship and regularly serves on Committees for the Arthroscopy Association of North America.
Dr. Myer has been practicing in San Diego for over 12 years and is committed to continuing to provide the highest quality care for his patients. His goal is to return patients to their maximum level of sports and function. Patient care is individualized and always begins with a comprehensive evaluation. Dr. Myer then uses appropriate non-surgical and/or surgical means to ensure a safe and speedy recovery. Cutting-edge techniques are used when appropriate in order to provide the best orthopaedic care possible.
Dr. Myer lives in San Diego with his wife and three children. In addition to his commitment to his family and his patients, he enjoys tennis, bodysurfing, playing "catch" and just "hanging out" with his family.

Click here to view Jonathan J. Myer, MD's complete CV.